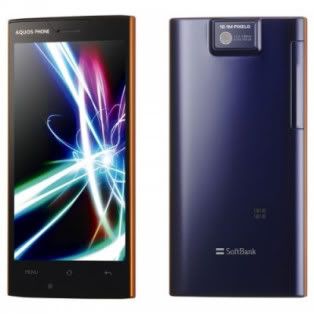 After introducing
Sharp Aquos SH80F Phone
for the European market, now, Sharp through the Japanese operator Softbank domestic re-introduce the newest line of Android Smartphone with label
Sharp Aquos 104SH.
Sharp smartphone
output will be carrying the latest
OS Android Ice Cream Sandwich
with 1.5 GHz dual processor support coreTI OMAP4460, as well as with high quality screen 4.5-inch dimension with 1280x720p resolution screen and a powerful 12.1 MP camera.
It is estimated that Android smartphones Ice Cream Sandwiches this plan would go on sale in Japan in mid 2012. However, complete specifications, prices and availability for the global market is not yet known.