Mozilla's mobile group, which has been hard at working translating its popular browser to Android slates, Firefox, appears ready to dole out the first downloads of its UI-in-progress.
The Mozilla's team
is begun reaching out to its user community, offering up
nightly builds
of the tablet-based
Fennec
and soliciting feedback testing.
The nightly channel
is a snapshot of our very latest development work, before it is ready for widespread testing. This is our least stable update channel, and is not recommended for most users.
Nightly builds
providean early preview of work that will eventually be includedin Firefox 7 or later. Nightly will offer to update itself automatically about once a day with the latest changes from our developers.
DOWNLOAD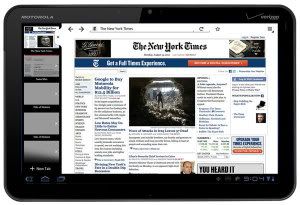 source :
wiki mozilla