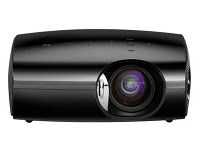 Projector Samsung SP-P410M
is designed to enjoy multimedia with a built in stereo speakers and remote control, comfort watch pictures and listen to the voice of
SP-P410M
become more alive even without additional speakers.
With feature keystone verical or DMD (Digital Mirror Device),
Samsung P410M projector
capable of displaying a 4:3 image with a good and correct the distorted image of 15%.
This
projector
has been named as a
stylist projector
that can be used in the office or at home or wherever home is the media to project the appearance of this
P410M Samsung Projector.
With capabilities, these
projector
capable of displaying high-resolution images with good and for durability, this gadget has a LED with a lifetime of 30,000 hours.
Specs of Samsung Projector P410M P Series
General :
0.55in DMD display
Screen Format :
4 : 3
Functions :
PC input - multi mode (up to 1280 x 1024 @ 60Hz), Not DTV ready, Dynamic, Standard, Movie, Monitor, Sports, User, LED lamp off (automatic), Lens focus - manual,, No lens shift, No zoom lens, 0.69 - 2.82m throw distance, No lens option
Image size :
20'' - 80''
H-Sync Range :
30 - 70KHz
V-Sync Range :
56 - 85Hz, 28dB noise level, Blue screen function
OSD Language :
English, German, Dutch, Spanish, French, Italian, Portuguese, Russian, Chinese, Korean, 2 x 1 W stereo speakers.
Dimensions :
147.5 x 66.3 x 145.5 mm (package 226 x 177 x 200 mm)
Weight :
950 g with battery (weight package 2.5 kg)
Pictures :
170 ANSI Lumens typical brightness, 1000 : 1 contrast ratio, More than 30000 hours lamp life time, Reference colour temp. 6500K, Colour temp. Variation : 5500K / 6500K / 8000K / 9300K, Digital (vertical) keystone, SVGA resolution (800 x 600), Progessive Scan System, Picture 2D Combo, Monitor output, Picture 3 to 2 pull down, LED light source
System :
NTSC input, AV-NTSC (VIT) input, PAL/SECAM input
Rear Input :
1 rear composite, Rear component 1 (D-sub player)
For other articles on this blog, please read about
Pretigio Libretto per5162b Ebook Reader
.... thanks a lot.