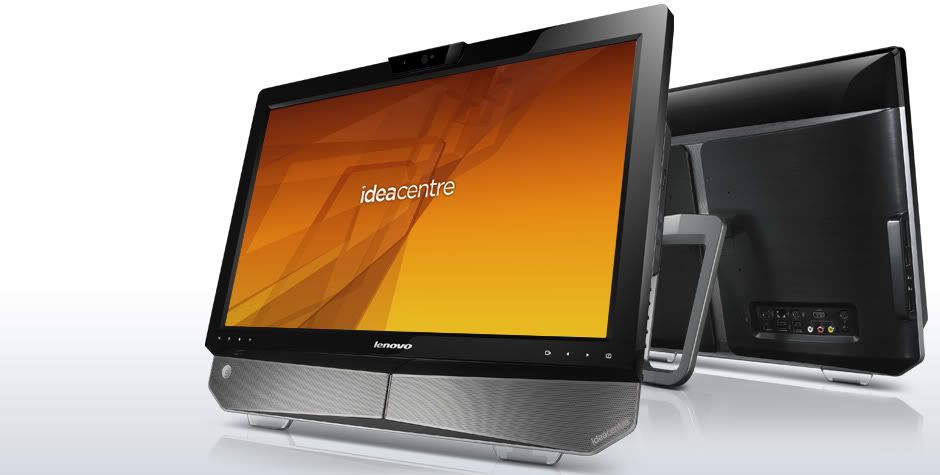 Lenovo IdeaCentre B320
model, equipped with
TV tuners
are available in two models with models of the day. The models with TV tuner has a built-in digital TV tuner.
Lenovo OneKey TV
to operate their own independent and have to put the power of your PC, you can watch regular TV with one button, and record a TV program on the HDD that is built into PC It is also possible. In addition, the OS boot the PC you can watch TV with one button on the TV screen to switch screens and PC.
Main Specs Lenovo IdeaCentre B320
Intel Core i3-2100 processor, or Intel Core i5-processor can be selected from the 2400s
Intel H61 Express Chipset
Can be mounted up to 8GB of DDR3 memory
The OS Microsoft Windows 7 Home Premium with Service Pack 1 (SP1) with genuine 64-bit
With up to 1TB hard drive
16:9 widescreen high definition LCD with LED backlight 21.5 (1920x1080 dots, 16.77 million colors) display uses
394.5mm x height 534mm x depth 75.3mm wide (including the depth of the stand) slim design
Six USB2.0 ports, with 5 in1 media card reader
Models equipped with a TV tuner wireless keyboard / wireless mouse model equipped with a non-PS / 2 Keyboard / USB mouse
DVD Super Multi Drive (Tray-expression in), Web performance camera (300,000 pixels), built-in microphone
Lenovo Enhanced Experience 2.0 for Windows 7
With SRS Premium Sound ™
ENERGY STAR Compliant
Terrestrial digital TV tuner (OneKey TV) Built-in (only for models with TV)
Remote Controller for TV (TV Tuner models only)
Black color only
Lenovo IdeaCentre B520
, the Wave 3 for PC (/ BS / CS digital terrestrial) TV tuner card or compatible, high-sensitivity ultrasonic surface acoustic wave The Web cam has been installed and performance-driven multi-touch screen. Painting with a unique multi-touch features Lenovo is possible to use electronic books and games such as action.
SRS Premium Sound 5.0 Music
on a PC with
SRS Premium Sound 5.0
surround sound system, the movie, and can provide a powerful sound quality to the game.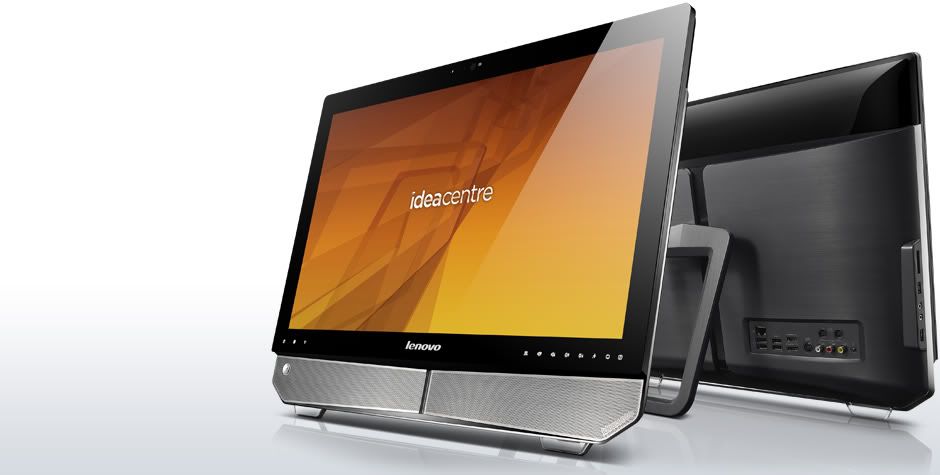 Main Specs Lenovo IdeaCentre B520
Intel Core i7-processor Intel Core i5-selected from 2600 or 2310 processor
Intel H67 Express Chipset
Be equipped with 4GB of DDR3 memory
The OS Microsoft Windows 7 Home Premium SP1 (64bit) with the full version
1TB hard drive can be mounted
16:9 Full HD LCD with LED backlight 23-multi-touch (1920x1080 dots 1,677 million colors) display uses
Height 76.5mm Depth 426.7mm x 567.8mm x Width (depth of the stand), slim design
Ports USB3.0 x2, USB2.0x4, with 5 in1 media card reader
Blu-ray Disc drive (with DVD super multi drive), with
High Performance Web camera (300,000 pixels), built-in microphone
Lenovo Enhanced Experience 2.0 for Windows7 Lenovo Enhanced Experience 2.0 for Windows 7
With SRS Premium Sound
ENERGY STAR Compliant
Wave 3 (Digital / BS / CS ground) Built-in TV tuner
Remote Controller for TV
Wireless Keyboard with Optical Wheel Mouse / Wireless
Black color only
Don't miss to read more articles on this blog about
Sapphire Edge HD2
source
(1)
,
(2)