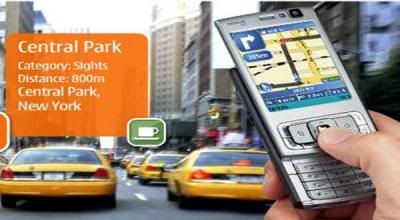 GlobeTech Sues Nokia Over Copyright
- If multiple phone vendors are facing a patent dispute, Nokia faces a law suit now turn to the copyright of GlobeTech.
GlogTech is a digital mapping-based company has filed suit against Nokia and copyrights mapping subsidiary, Navteq
. In addition alleges copyright infringement, GlobeTech also claim damages against the two companies amounted to USD17, 5 million.
GlobeTech
alleges that the maps or Nokia maps for Thailand include the details of maps which owned the company. According to Wichai Saenghirunwattna, General Manager GlobeTech, this case is the first legal case in which Thailand has sued the company's global companies (Nokia Finland and Navteq from United States).
Before
GlobeTech filed suit Nokia over copyright
, apparently the two companies have negotiated but failed to reach agreement. The negotiations took place in August. Want to respond to such problems, a Nokia executive who remain anonymous told the newspaper that his company is aware of the complaint.
For some, why do big companies like Nokia, Samsung, or Apple do things like that just to complement the existing deficiencies. Do not they have creative people in developing their products?
However, my question is why the cell phone products from China was never sued by Nokia, Samsung, BlackBerry or Apple?? Is not the shape and appearance of mobile phones from China copied or imitate the look of them?