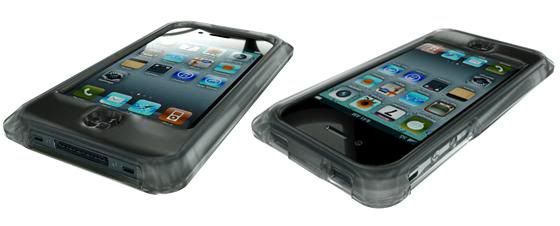 Cellhelmet Case Free Insurance for Apple iPhone
-
Cellhelmet
is a protective case that provides free
insurance for the iPhone
, if you have damage to your iPhone, intentionally or not, such as falls, or things that make your iPhone is damaged. Of course you will feel over whelmed by it all, your beloved iPhone is broken. One of the best ways to overcome the damage to the iPhone, you can take advantage of warranty when purchasing these devices, but to date, this has still not satisfactory because in addition to the administrative management of the difficult, its completion was too long, and took charge extra for it.
So how to you do not damage your iPhone?
The best step is to protect the iPhone with a protective case, and case current best is Cellhelmet
.
According cellpig,
Cellhelmet
made of thermoplastic polyurethane rubber that promises to provide ultimate protection for your iPhone. You can protect your iPhone with this case because in addition to providing protection, which as the owner of the project cellpig offers
free insurance
to owners of iPhone for a full year.
Cellpig
in cooperation with Global Warranty Group and basically if you drop your iPhone and it will be damaged while in the
cellhelmet case
, you will be guaranteed for free repairs. It seems you can claim as much as you want throughout the year, and cellpig even promising to replace your phone if it really can not be improved, although limited to only one of the claims.
Cellhelmet Case Free Insurance for Apple iPhone Overview :
The only iPhone 4/4S case that guarantees the phone inside.
1 year of accidental insurance included w/every cellhelmet (excluding water).
For new, used, unlocked & jailbroken iPhone 4/4S's - US & Canadian residents.
Eliminates the need for monthly insurance premiums.
2 interchangeable backplates included.
Unlimited repair. Limit one replacement. No waiting period.
$50 handling fee.
Made in the USA.
Free domestic shipping.
Order by 4PM EST and it ships today (business days only).
For more info, klik
www.cellpig.com