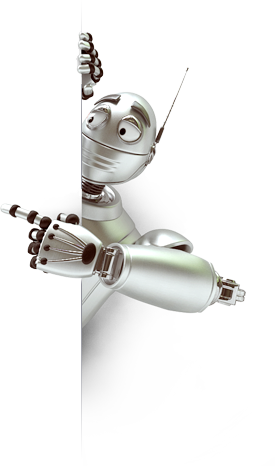 You can think of
MyRobots as a social network for robots and smart objects
. In the same way humans benefit from socializing, collaborating and sharing, robots can benefit from those interactions too by sharing their sensor information giving insight on their perspective of their current state.
MyRobots
aims to connect all robots and intelligent devices to the Internet. First you need a robot or a smart web-enabled object. Then, you can Sign Up at MyRobots.com to connect your robots and start reaping the benefits.
Once your robot is connected, you will be able to monitor it via the web, give commands and receive alerts. If you are building a custom robotic application, you will need to use the API in order to program and communicate with your robots. If you are using the
MyRobots Connect Gateway
or any Compatible Hardware , the connection will be done automatically and you will be accessing and monitoring your robots directly from your account.
MyRobots
is a new and innovative concept an not every robot or every human can be prepared for it. See below what it takes to truly benefit from the first robot social network.
Source
MyRobots.com